GLACLP Member Recognition Award
The Great Lakes Association of Child Life Professionals (GLACLP) is excited to announce the return of an award to our organization!
GLACLP would like to honor certified child life specialists and child life students that are doing great things both inside and outside of our organization in an effort to expand our profession and the field of child life. Therefore, we have created a GLACLP Member Recognition Award. Each year three members (student, new professional, and seasoned professional) will receive this award.
About the GLACLP Member Recognition Award
Previous Award Recipients
2021
The 2021 recipient of the GLACLP is Jennifer Fieten. Jennifer has provided exceptional clinical care for their patients and families for more than 12 years. Her work is highlighted in many forms including direct service to children and families, establishing and building programs, educating others, and promoting high-quality patient and family-centered care. She is actively engaged in directly delivering child life services to patients and families while preparing the next generation of future Child Life Specialists. 
2020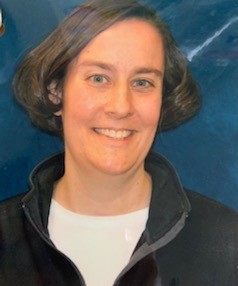 The 2020 recipient of the GLACLP Seasoned Professional Recognition Award is Jenni Gretzema. Jenni has provided exceptional clinical care for patients and families for nearly 20 years. Her advocacy, creativity and innovation, expertise in grief and loss and therapeutic play, ongoing dedication to community outreach and academia, and contributions to the advancement of the child life profession set her apart from other nominees. She has dedicated her life to helping others through their child life role, facilitation of grief and loss support groups for children and families at a grief support center, counseling, teaching university courses, and community outreach with the local children's museum, schools, and non-profit organizations.