Executive Board
Meet the 2021-2022 Executive Board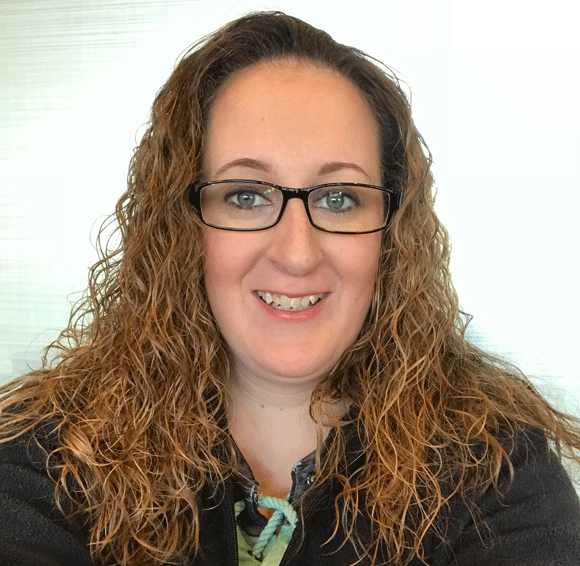 Jalyssa Kessler, President
Jalyssa graduated from IUPUI with her Bachelor of Arts in Psychology. Jalyssa is a Certified Child Life Specialist and also a certified Child Passenger Safety Technician & Special Needs Technician. She worked for 3 years in the ER at a level 2 trauma center and is currently working in mental health in the community setting. Jalyssa is also active as a volunteer with ACLP. She enjoys spending time with her one year old daughter, one year old puppy, husband, family and friends. For self-care she enjoys baking, crafting, reading, playing with her daughter, date nights with her husband and having fun with family and friends.
Fun Fact: Jalyssa started out as a nursing major wanting to work in pediatrics but then found out about child life and switched her major (which she was already minoring in) within 24 hours.
Katie McEwen, Past President
Katie McEwen is currently a Certified Child Life Specialist II at Cincinnati Children's Hospital working in the Cancer and Blood Disease Institute outpatient clinic. Katie has her Masters of Science in Child Life from Bank Street College of Education and a Bachelors of Music in Music Therapy from Southern Methodist University. Over the last few years, Katie has upheld several positions on committees and councils and presented at numerous regional and national conferences. Katie is so excited to be a part of the GLACLP E-board and looking forward to the opportunities to engage and collaborate with amazing professionals this year! Katie enjoys spending time with her family and eating Italian Food!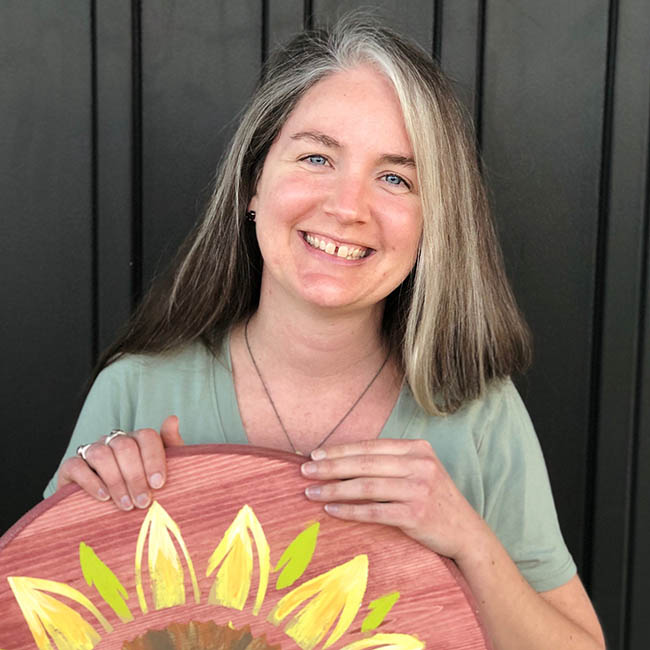 Carmen Feeny, President-Elect
After teaching for ten years, Carmen switched professions and became a child life specialist. After her practicum at Helen Devos Children's Hospital and internship at C.S. Mott Children's Hospital, Carmen accepted a fellowship at Children's Hospital of Michigan and worked with children receiving a bone marrow transplant in the inpatient and outpatient setting. After her fellowship, Carmen accepted a full-time position with Bronson Children's Hospital at Bronson Battle Creek Emergency Department.
When Carmen takes off her child life hat, she enjoys putting on her sun hat and working in her gardens, go kayaking, ride or walk the trails, swing in the hammock, and enjoy the sunset and bonfire. Live music, family, friends, and road trips fuel her soul. Carmen's creative mind enjoys a good challenge, so she always has a puzzle to do. Carmen has growing interests in tiny homes, plants of all kinds, reading, and cooking/baking.
Ashley Curcio, Treasurer
Ashley Curcio is a Certified Child Life specialist at Nationwide Children's Hospital, where she is a Clinical Leader for the child life team. She received both her Bachelor of Science in Child Life and her Bachelor of Arts in Psychology from East Carolina University in Greenville, NC. Ashley has been working as a child life specialist for 19 years, and prior to moving to Ohio, she was a child life specialist at Maynard Children's Hospital in Greenville, NC. Throughout her career, Ashley has worked in a variety of inpatient and outpatient settings, established child life positions in new clinical areas, guest lectured for child life classes, presented at regional and national conferences, and served as a mentor with the ACLP Mentor Program. When she is not working, Ashley enjoys spending time with her husband, teenage son, and their Labrador puppy. She is a soccer mom who spends most of her weekends traveling to soccer games throughout the Great Lakes region. Fun fact: Ashley changed her major 6 times in college before finding child life!
Caroline Peach, Secretary
Caroline has been a child life specialist at Beaumont Children's for almost 4 years in the pediatric emergency department. Caroline is very organized and detail oriented which would allow her to excel as the GLACP secretary. In addition, Caroline is passionate about the child life profession and is always coming up with innovate ways to support her patients and families.
Caroline will apply her critical thinking skills to the GLACLP board, helping to bring new ideas and insight during her time served.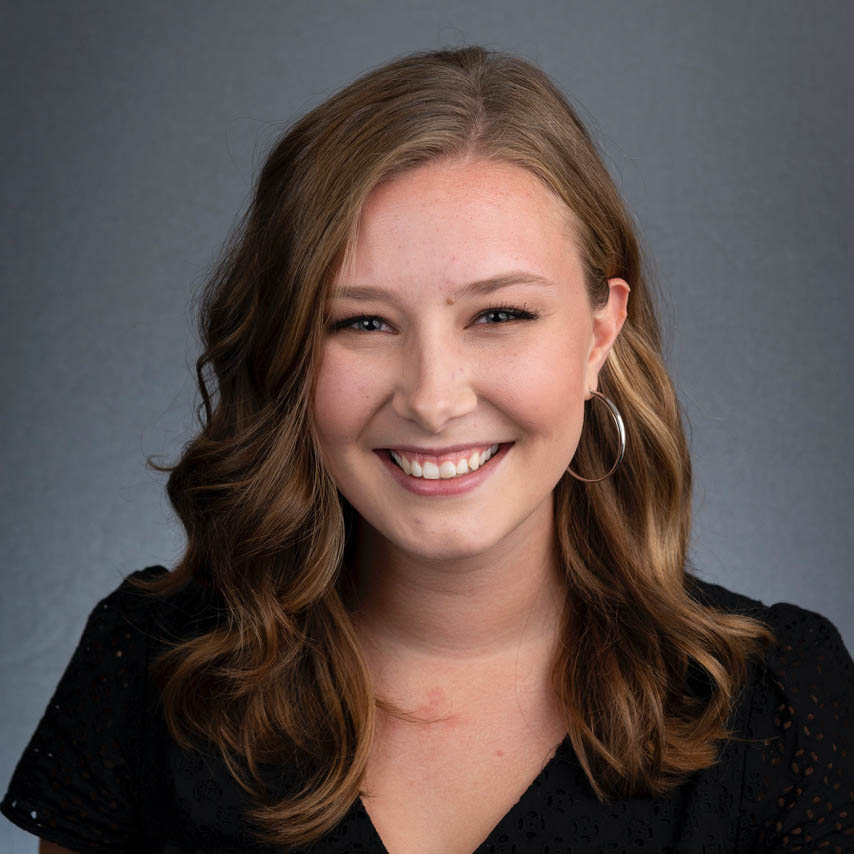 Jess Altenberger, Child Life Specialist Member-at-Large
Jessica Altenberger is a Certified Child Life Specialist I in Hematology Oncology Inpatient within the Cancer and Blood Disease Institute at Cincinnati Children's Hospital Medical Center. Jess has a Bachelor of Arts in Child Development at Michigan State University and is currently pursuing a Masters in Healthcare Management at Michigan State University. Jess has been a part of the GLACLP for over 5 years and has had many different leadership roles including the Student Member At Large and the Research Committee Chair. Jessica has a variety of other experiences outside of child life, including being a Research Assistant for the Hearts and Minds on Babies study at MSU and presenting at various conferences across the Midwest.
Janelle Mitchell, Child Life Educator-at-Large
Janelle Mitchell, MS, CCLS currently works as a full-time assistant clinical professor at Ohio University. She graduated from Bank Street College of Education child life program before moving back to Columbus, Ohio. Janelle's career as a child life specialist started at Nationwide Children's Hospital in 2009 where she continues to work in a contingent role. When she's not working, she keeps busy with 3 children (2-6.5y.o). Janelle is looking forward to working on the E-board of GLACLP this year and collaborating with dynamic child life professionals!
Holly Campbell, Child Life Assistant Member-at-Large
Holly Campbell has been a child life assistant at Cincinnati Children's Hospital for the past 3 years. Holly is currently working toward a Masters of Child Life and Child Development from Texas Woman's University and is excited to be working toward becoming a CCLS. She is looking forward to gaining more leadership roles and joining the GLACP E-board. She loves to travel, be with family and friends, and help her mom run her dance studio outside of work. Fun Fact: She competed in dance competitions growing up and won many national competitions with her tap routines 🙂 And…you can always find her planning her next Disney World trip!!
Rachel Traxler, Child Life Student Member-at-Large
Rachel is a graduate student studying child life at Western Michigan University. Rachel graduated with her Bachelor's in Child and Family Development this past spring at WMU. She have been an active member of the child life club at WMU for the past 4+ years, where she participates in meetings/projects and network with her amazing fellow child life students. Rachel completed an internship at the Children's Healing Center during her bachelors where she was able to plan and execute a preschool program for immunocompromised children and their siblings. This past summer Rachel completed a 200-hour child life practicum at a smaller children's hospital which fostered growth and increased knowledge for her child life career. Outside of child life Rachel LOVES exploring nature, whether it's walking Michigan beaches or hiking trails with her two dogs.